Eastington Gloucestershire Wedding Photographers
Laura & Ben Sneak Peek
It's very rare for me to arrive at a wedding having not previously met and spent some time with a bride and groom beforehand. Usually there's an informal meeting and a chat and we share some excitement about the wedding they're planning. More often than not we meet again for an engagement 'Together Session' or a week or so before the wedding day to discuss details and the plan for the day.
So I was nervous as I arrived at Eastington Park yesterday as I hadn't met Laura and Ben before. Laura and I had spent a couple of hours in the phone back in the summer, mainly laughing about stupid things and sharing some ideas about how she could make her late December wedding less Christmassy, but apart from that and a few emails I had little knowledge about the couple, the wedding day and what they'd expected from me.
My nerves were soon to be put to rest when I met Ben, the smiliest and friendliest of people, as soon as I arrived. Laura was upstairs in the bridal suite with a small army of Scottish (and some English) bridemaids and within seconds of my arrival made me feel like an old friend.
Guests had travelled from around the UK, although mostly south from Scotland and north from Lyme Regis, and with nearly 500 miles between Glasgow and Lyme Regis the choice of Eastington Park, near Stroud in Gloucestershire, was based upon the couple now being based in Bristol.
Whiskey 'Tablet' was what became breakfast and as the groomsmen, and many others, wore kilts there was more than a nod to both Laura and Ben's heritage north of the border. Laura's dress became the talking point of the day from the moment it was revealed, although the food the Berry Blue produced with a small team of three in the kitchen distracted everyone during dinner.
As it was dark by just after 3pm the evening seemed to start earlier than usual, although that was perfect as Mr Jèan were the band for the evening and the variety of tunes they threw out (Daft Punk to Fleetwood Mac to Rappers Delight to NERD) with a style and a tightness that is rare even in the most experienced of party bands. Amazing. And the dancefloor stayed full throughout.
I would love to keep in touch with my new friends Laura and Ben and hope to one day return to Eastington Park and being Gloucestershire Wedding Photographers is always pretty awesome!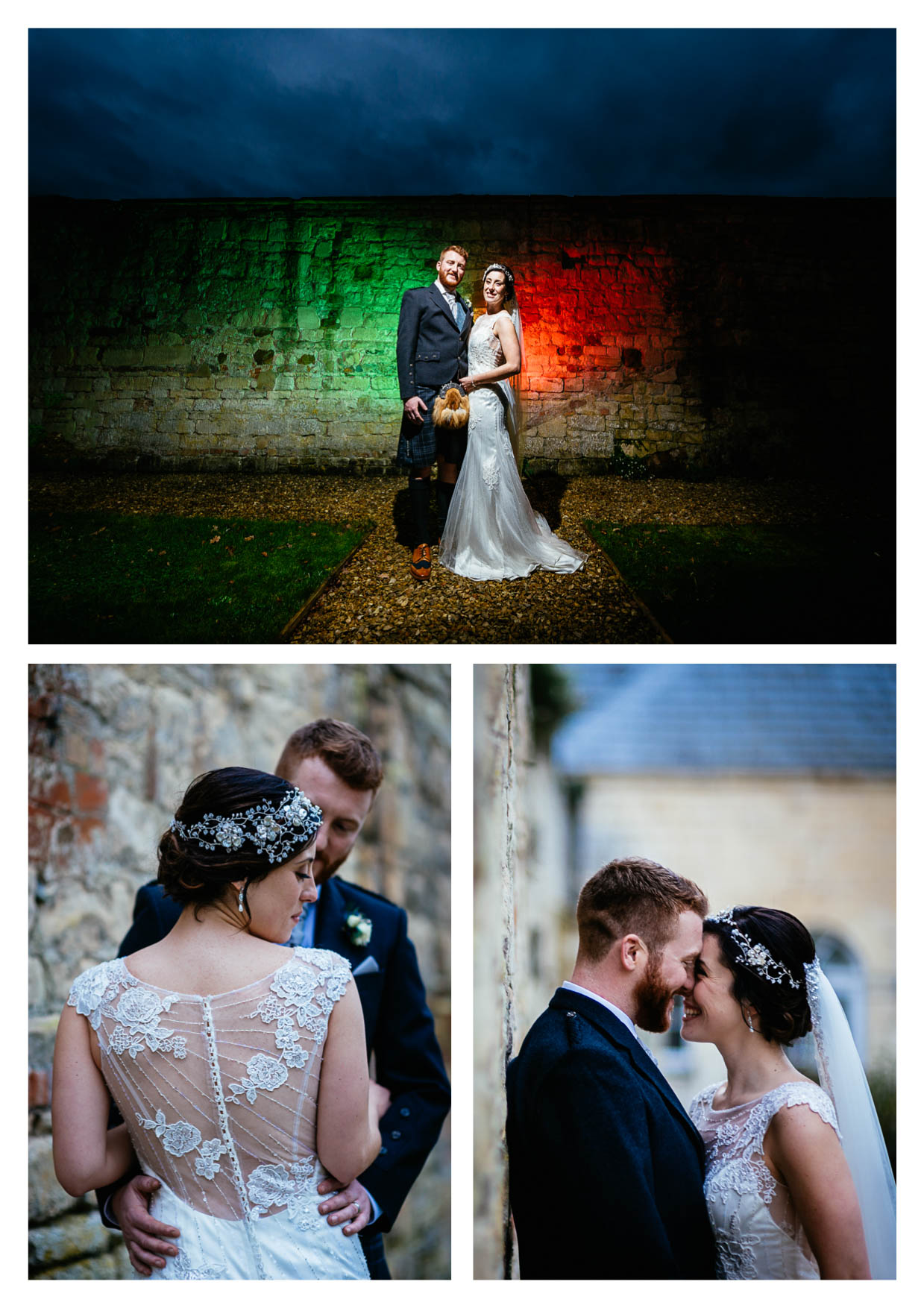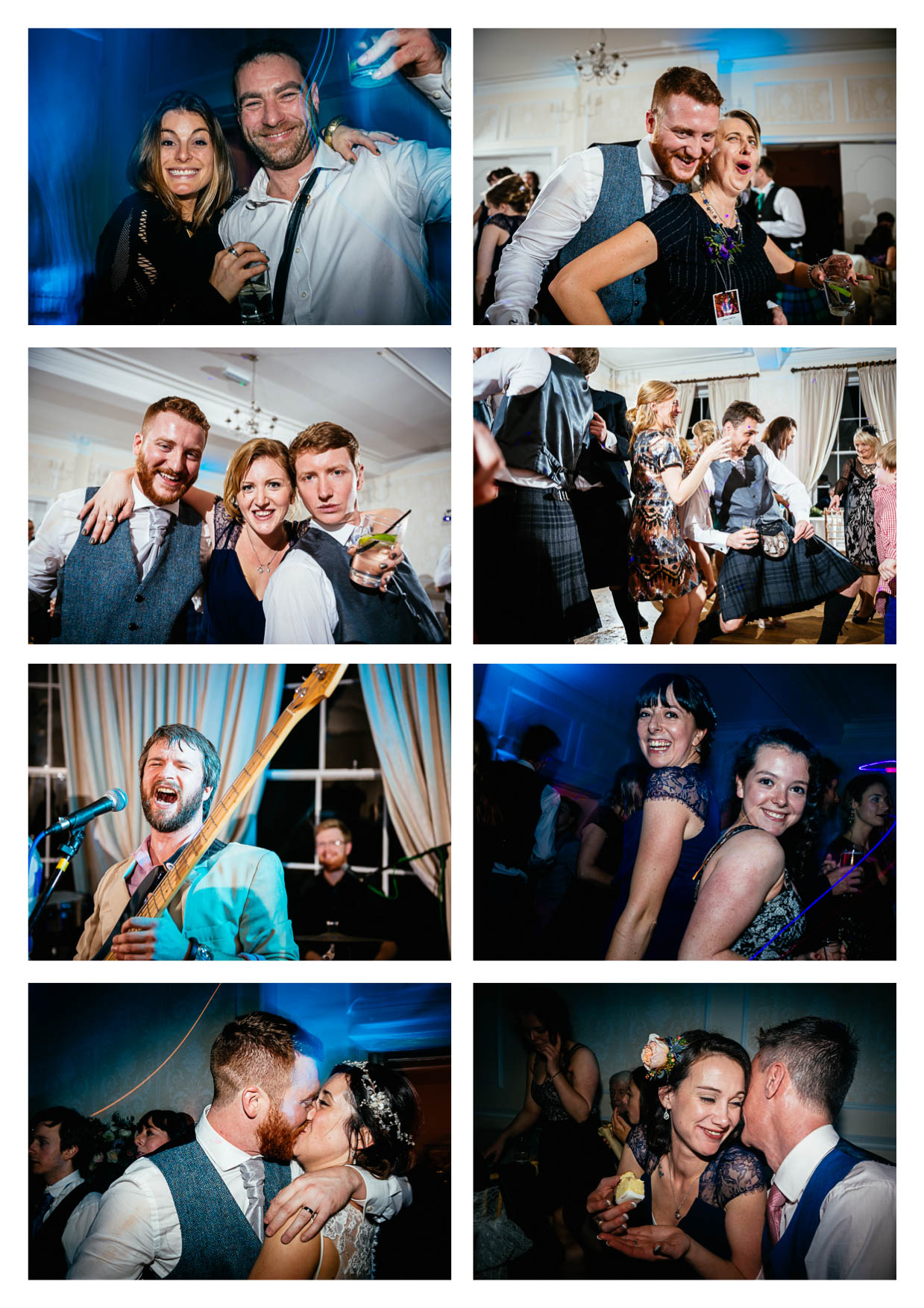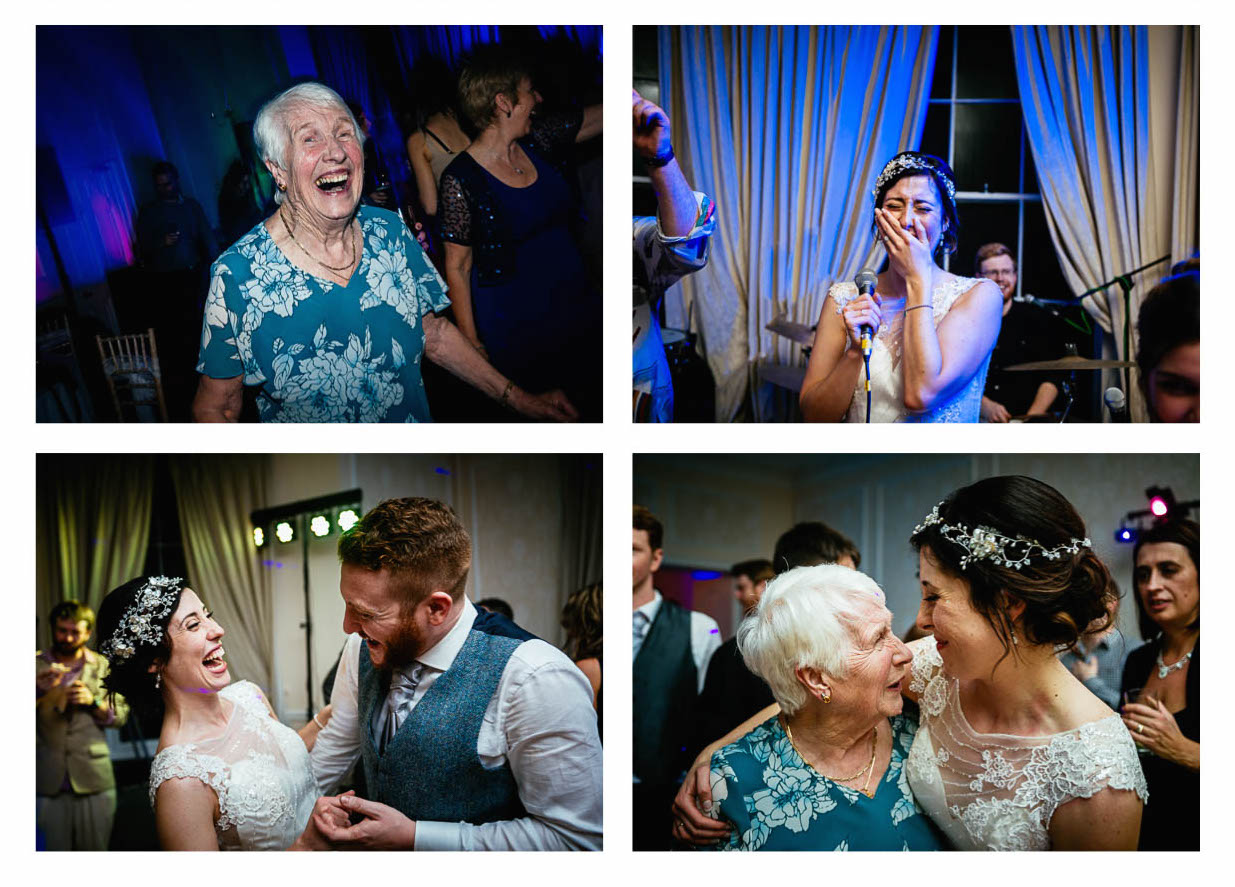 If you're planning a wedding at Eastington Park and are looking for unique photos that tell the story of your day then please drop me a line and check my availability.
Have a look at some more of my favourite weddings in Gloucestershire over recent years by clicking >>here<
Although I'm based as Wedding Photographers Cardiff I'm pretty mobile and will be excited to have a chat with you anytime.